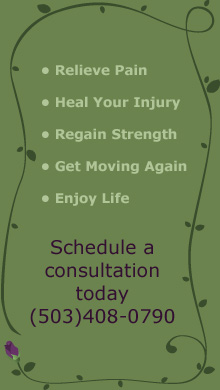 Treatment for Joint and Muscle Pain/Injuries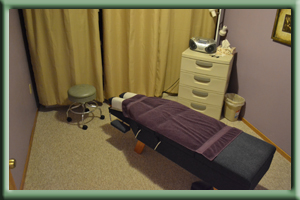 It's difficult to enjoy life, when you're in pain.
Don't let your joint and muscle pain keep you from enjoying life.
There are many possible causes for joint and muscle pain. Dr. Meyer will work with you to diagnose the source of your pain. By examining your medical history, body mechanics, prior injuries, lifestyle factors and current symptoms, Dr. Meyer can create a treatment plan unique to you. In this way we can support both short term and long term relief.
The methods we use to relieve your symptoms and help you heal include:
Evaluation of your pain or injury
Various physiotherapy modalities (ultrasound, cold-laser therapy, spinal manipulation) to ensure your joint and muscle tissue heals properly
Orthotics customized to you
Herbal medicines to reduce muscle spasm and aid in the healing process
Hot and cold treatments to reduce inflammation, swelling and pain
Stretches and exercises to regain flexibilty and strength
Massage therapy to ease stiffness and reduce pain
And more
Click here to learn more about the treatments we offer.